Supporting Dollars for Dogs, Inc.
Dollars for Dogs, Inc. is a 501(c)(3) non-profit organization with a Tax ID #92-0117534. Contributions are tax-deductible in accordance with IRS rules and regulations. All patrol dogs are selected by trained APD dog handlers, and subjected to a series of rigorous tests to evaluate their potential to work as police service dogs. After selection by APD, the dogs are purchased by Dollars for Dogs, and donated to the Anchorage Police Department. Without the financial support received from Dollars for Dogs, Inc. the Municipality of Anchorage could not achieve and maintain the APD K-9 Unit as it is today.
The Board of Directors and members of Dollars for Dogs, Inc. are all volunteers. They meet monthly, usually at APD, to discuss the financial status of the Corporation, projected expenditures in the form of gifts to APD along with fundraising events and other related issues. They have done this for over 25 years without monetary compensation.
We reap the benefits from their dedicated stewardship, foresight, and unfailing support to the Anchorage Police Department K-9 Unit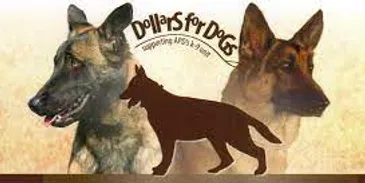 "These guys are the best! A special thank you for all of your help with the RV today. This is our "go-to" place for vehicle repairs."
- Amy V. | Google Review | ★ ★ ★ ★ ★
"This is one of my favorite shops to go to, I can always trust them to take care of my vehicle. I had my clutch give out and was able to drop my vehicle off after shop hours, and the clutch was replaced within days. Offers good prices on oil changes as well."
- Jacob M. | Google Review | ★ ★ ★ ★ ★
"Always fast and courteous service; this place is great!"
- Emily A. | Google Review | ★ ★ ★ ★ ★
"Check engine light was on and they fixed it. Plus I got my tires done at the same time. Great experience even during Covid."
- Deane C. | Google Review | ★ ★ ★ ★ ★