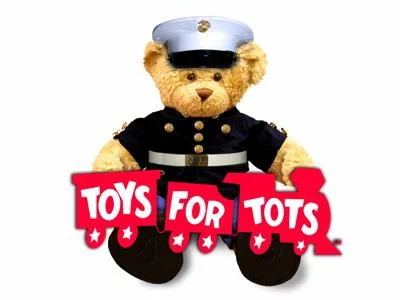 Eagle River Automotive knows that each year millions of children across the United States look forward to waking up on Christmas morning to presents packed neatly under the tree. Many children are fortunate enough to know that good Ol' Saint Nick doesn't skip a beat when visiting their homes on Christmas Eve, but for some Christmas morning may not come. Keep in mind that with your help we can make this his holiday season special for every child. To make a difference all you have to do is visit one of the official "Toys for Tots" drop off locations and donate a new unwrapped toy, for a special girl or boy. Each year Eagle River Automotive assists the US Marine Corps in their mission by being an official "Toys for Tots" drop off location for Eagle River. They welcome you to stop by anytime during business hours to drop off a new unwrapped toy.
Eagle River Automotive is Eagle River's best-kept secret.
"These guys are the best! A special thank you for all of your help with the RV today. This is our "go-to" place for vehicle repairs."
- Amy V. | Google Review | ★ ★ ★ ★ ★
"This is one of my favorite shops to go to, I can always trust them to take care of my vehicle. I had my clutch give out and was able to drop my vehicle off after shop hours, and the clutch was replaced within days. Offers good prices on oil changes as well."
- Jacob M. | Google Review | ★ ★ ★ ★ ★
"Always fast and courteous service; this place is great!"
- Emily A. | Google Review | ★ ★ ★ ★ ★
"Check engine light was on and they fixed it. Plus I got my tires done at the same time. Great experience even during Covid."
- Deane C. | Google Review | ★ ★ ★ ★ ★