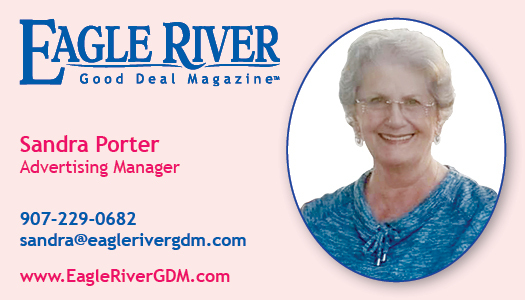 Eagle River Automotive is "going to the dogs"! Again during the month of September, where All month long, a dollar for every service invoice will go towards supporting The Dollars for dogs…..Bark about this ad,and get 10% off of Parts for the whole month of September! Since 1985 Dollars for Dogs, Inc. has worked tirelessly in support of the Anchorage Police Department and citizens of Anchorage. This kind of support, and having high-caliber officers, has helped to make the Anchorage Police Department K-9 Unit known throughout the United States and Canada.To donate to this cause, stop by Eagle River Automotive anytime and look for the canine friendly donation jar! Let eagle river automotive keep your vehicle in tip top shape by their dependable crew of technicians! Call for an appointment today! Eagle River Automotive is Eagle Rivers' best-kept secret, located right behind the Matanuska Brewing Company. Call 6-9-4-49-99
"These guys are the best! A special thank you for all of your help with the RV today. This is our "go-to" place for vehicle repairs."
- Amy V. | Google Review | ★ ★ ★ ★ ★
"This is one of my favorite shops to go to, I can always trust them to take care of my vehicle. I had my clutch give out and was able to drop my vehicle off after shop hours, and the clutch was replaced within days. Offers good prices on oil changes as well."
- Jacob M. | Google Review | ★ ★ ★ ★ ★
"Always fast and courteous service; this place is great!"
- Emily A. | Google Review | ★ ★ ★ ★ ★
"Check engine light was on and they fixed it. Plus I got my tires done at the same time. Great experience even during Covid."
- Deane C. | Google Review | ★ ★ ★ ★ ★